From 3th to 7th May 2023 we will be present at the 31st SaMoTer International Exhibition of Construction Machinery in Verona. At Hall 9 stand D6 we will show our portable line boring machines of the Supercombinata Series in action, including the Supercombinata Basic launched in early 2023. We will also be happy to meet visitors and answer questions from international customers.
What you will find at our stand
In addition to the iconic models of our series of portable line boring machines, we will exhibit the Supercombinata Basic, designed to meet the machining needs of the earthmoving industry. The Basic model represents the entry-level solution of the Supercombinata range and is designed to meet the specific needs of the earthmoving sector and for the simplest machining. The goal is to make our portable boring machines more and more affordable by ensuring the quality and reliability that has always distinguished us.
Moreover, visiting our stand, you will have the opportunity to see our portable line boring machines in action with the possibility to attend some practical demonstrations and receive suggestions from our specialized technicians.
What is the SaMoTer fair
SaMoTer is the main exhibition in Italy for the construction machinery sector and takes place in Verona every three years. The exhibition has a strategic geographical position because Verona is at the center of the commercial routes that link the North to South Europe and, at the same time, it is located at the crossroads between the North-East, the North-West and central Italy. With 60 years of experience, the fair is an important event both at national and European level and is part of the cycle of international fairs partners of CECE, which also include the Bauma fair and the Intermat fair.
The 2023 edition of the Italian exhibition will focus on current topics such as:
Environmental sustainability
Energy efficiency improvement
Development of eco-friendly economic models
Technological innovation
Artificial intelligence and automation of construction companies.
Elsa and the SaMoTer fair over the years
Elsa comes back to Verona for the fifth time. In the last participation of 2014, the exhibition suffered the consequences of the global economic crisis and the sector crisis in Italy. For this reason, there is great excitement around the edition 2023. For Elsa the SaMoTer fair is an important event: we expect to meet customers and end users for an evaluation of the Supercombinata Basic, which will be exhibited at the fair for the first time, and to receive valuable suggestions.
In addition, Elsa's corporate values, to which the company owes its success, are in line with the thematic focus of this year's SaMoTer fair: sustainable approach, reduction of environmental impact and technological innovation.
Where you can find us
The exhibition district is located about 3 km from the center and it is just some minutes by foot from the main roads. We are waiting for you at Hall 9 Stand D6! See the map below.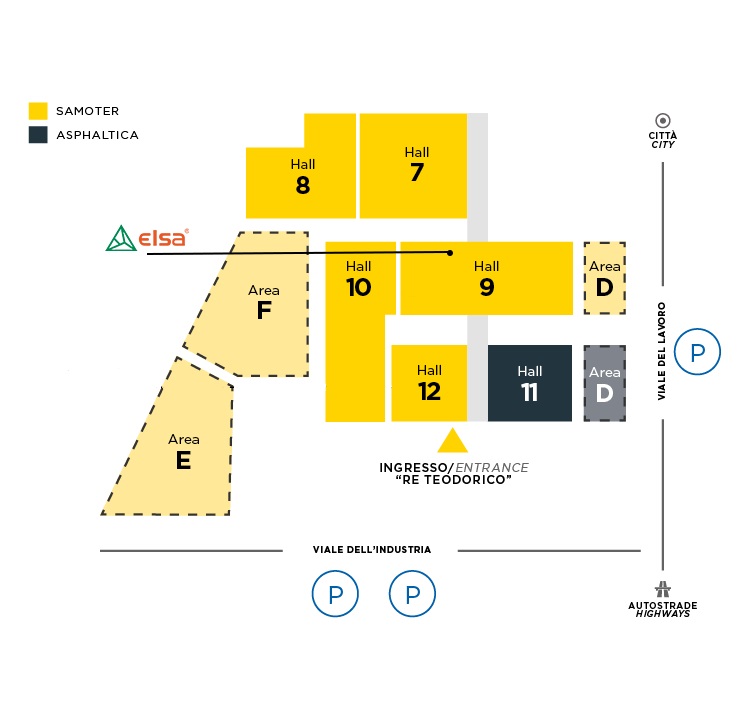 Katja Rizzuto, Export Sales Manager